Composer/Conductor/Coach
Richard Cartmale
Musical Director, Arranger and Vocal Consultant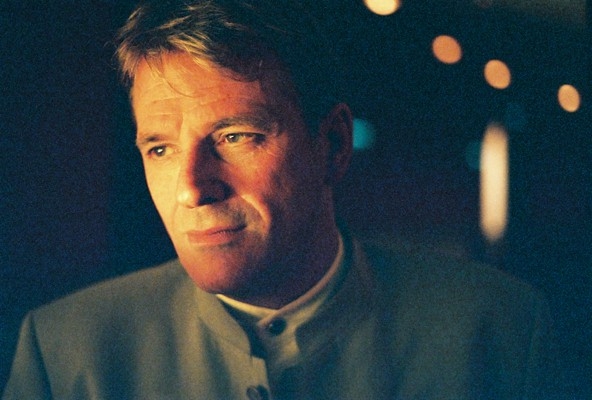 COMPOSITION SINGING AND VOCAL THEORY COACHING
Welcome to the Website of Richard Cartmale.
Conductor, Composer, Vocal and Instrumental musician, - Richard Cartmale is Musical Director of Biz Productions, The Horley Singers, and Musical Director Designate of the new Walton -On-Thames Orchestra. In 2009 he was invited to take part in the inaugural Blue Danube International Opera Conducting Competition at Bourgas, in Bulgaria, as well as conducting an excerpt from his new opera at the Grimeborn Festival in London.
Formerly a very successful singer, he was, until 2007, a member of English National Opera.
He is also highly regarded as a vocal teacher and coach for musical theatre, opera, and concert singers, and has worked with Guildford School of Acting and The Arts Educational School, London, as well as running a private teaching practice in Central London. He has also returned to ENO as a guest vocal tutor, working alongside former colleagues, for the Baylis Project's highly successful 'One on One' event.
Although now mainly employed as a conductor, and coach/accompanist, Richard has also worked as an orchestrator and arranger, an extension of his other major musical passion: composing.
He works from his own purpose-built composition studio in Woking, Surrey.
As a Tenor, he appeared as soloist alongside many of the leading singers of the last 15 years and sang or played under many top conductors, including Sir Charles Mackerras, Sir Mark Elder, Elgar Howarth, Vladimir Jurowski, James Levine, Mark Wigglesworth, Sian Edwards, Paul Daniel, Andrew Litton, Antonio Pappano, David Atherton and Vassily Sinaisky, as well as appearing with 'London Voices' and working with the Contemporary Opera Studio.
As an adjunct to his long involvement in opera he has demonstrated a sustained interest in musical-theatre, having appeared in productions of 'West Side Story' (as Tony), 'Sweeney Todd' (as Pirelli) as well as 'Kismet' and 'On the Town' for ENO in the West End. He also played for many musicals in his early years and has worked on several as MD since . The critical success of 'The King and I' in 2008 - his first show for The Biz Theatre Company - has spawned a very happy professional relationship with the company's acclaimed theatre school, as well as raising his profile as a conductor and coach. He has since repeated this success for their productions of 'Fame -The Musical' and, in 2010, a fabulously received production of 'Beauty and The Beast '.
Since then he has also worked as MD for the NEOS production of Kiss Me Kate (part of the RSC's Open Stages Programme).
He will conduct a new production of 'West Side Story' for Biz Productions in August 2011.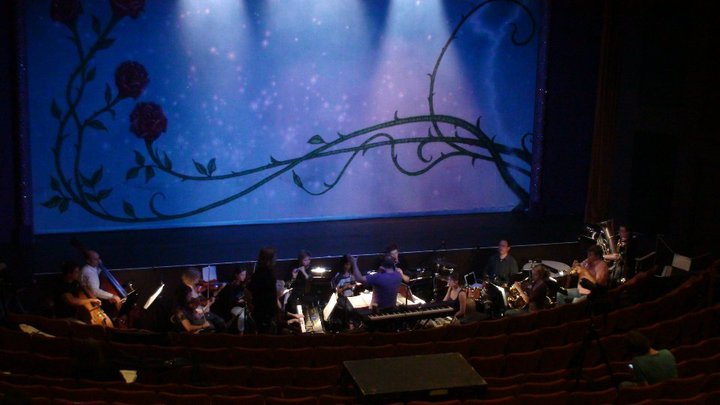 Rehearsing Beauty and The Beast at Leatherhead Theatre - August 2010
"Richard Cartmale, the musical director, was a very passionate conductor and led his orchestra brilliantly"
'The King and I'' The Woking Review - September 2008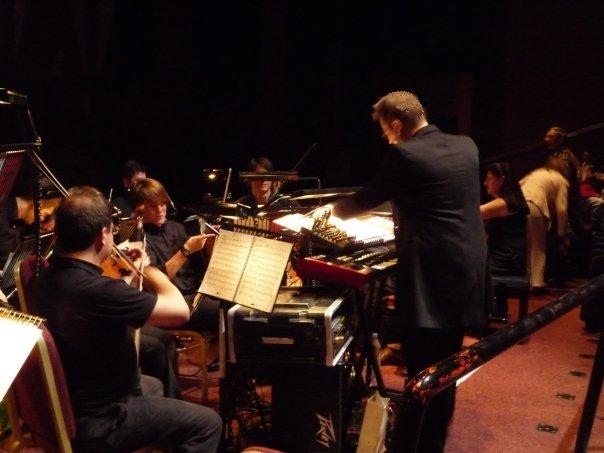 'The King and I' 2008

After a successful singing career with English National Opera, Richard left the company in 2007 to concentrate on conducting and composing. He also carried a desire to pass on to others the benefit of his experience in the performing world through coaching and teaching. Having originally trained in percussion and piano from school through music college and as a conductor for four years at Trinity College of Music, his vocal studies were always carried out against a highly evolved and informed musical background. When he joined English National Opera he had already established a successful practice teaching percussion and singing in Kent, and working as a conductor with orchestras and ensembles in the area. In the years that followed he sang and understudied many supporting roles for ENO, as well as major operatic roles with other companies and occasional conducting engagements.

Since leaving ENO, having taken the opportunity to study again at the Canford Conducting Course in summer 2007, he has worked with a number of choirs and orchestras across the South East, as well as developing his teaching and coaching practice. He has also given a very significant portion of his time to the medium of Musical Theatre working as Musical Director and vocal coach on a number of productions with young singer/actors .

'I am a practical musician. Musical theories must be born out by the experience of the performing musician, or they remain hypothetical.'

As a repertoire and performance coach, he is known for an unerring ear for stylistic nuance and musical character, as well as maximising the vocal impact of a singer's performance and engendering an authoritative inevitability to their presentation. This working process, usually given from the piano, can become vocally quite technical on occasion, but should not be confused with 'singing lessons' as a professional would understand them: these sessions are to serve the music, and concern the development of a singer's artistry, rather than their vocal technique.

See: What is a Coach?
Education and Training
As a native of Surrey, he attended Ashford County Grammar School and played in the county youth orchestras before receiving his professional training at Trinity College of Music, London.
At Trinity he was a joint first-study in Conducting and Percussion, (with Composition and Piano), and later a joint-first in Conducting and Singing. He established immediate credentials in contemporary chamber music, giving a number of premieres, both as a solo percussionist and as a conductor. He won the Ricordi Prize for Conducting, studying under Bernard Keeffe at College and with Colin Metters and the legendary George Hurst at Canford Summer Schools.
He directed the 'Student Singers' choir in performances of Stravinsky's 'Symphony of Psalms', Handel's "Messiah" and the Durufle 'Requiem'. He was also musical director for a staged production of Malcolm Williamson's opera "The Happy Prince" with the college's acting class and chamber orchestra (this was originally designated as a staff appointment.) He worked extensively with the Trinity Symphony and Repertoire Orchestras and subsequently founded 'The Mandeville Sinfonietta', specialising in 20thC Chamber Orchestral Repertoire. Work with these orchestras also included musically directing opera workshops on major 19thC works, as well as extensive symphonic repertoire.
After leaving College he worked as Musical Director for the Imperial College Operatic Society in operettas and musicals, also conducting the Imperial Singers Ladies' and mixed choirs - which won prizes at the Blackpool Festival. He undertook several successful projects as an arranger and orchestrator. He also continued to play in professional orchestral engagements and was a founder member of the English Percussion Ensemble, whilst teaching percussion, working with youth orchestras, and directing music courses for Kent Music School, London Borough of Bromley and London Borough of Bexley.
Since 2007 when he was able to again involve himself with choral direction, he has integrated over 20 years experience as a professional singer with his youthful attainments as a conductor. After two years with The Horley Singers, spectacular progress has been remarked upon by both membership and audiences.
In April 2011 they undertook their first foreign concert trip, performing at Vimy in the Pas de Calais region of France. This also saw the real beginning of a fruitful working relationship with 'L'Harmonie de L'Union Vendin Le Vieil', as the French Wind Orchestra performed together with both the Horley Singers and a local French Choir, for the first time under Cartmale's baton. A reciprocal concert is now planned for November in Horley, which should continue the celebratory theme of 20 years twinning with the historic French town - site of a very important battle during World War 1. Richard Cartmale has been invited to compose and conduct a new work for the occasion.
He is also planning to introduce a package of choral training workshops for other choirs from the 2011-12 season.
Musical Directorships
Held
The Horley Singers 2008-Current
The Biz Theatre Company 2008-Current
New Eltham Operatic Society ('Kiss, Me Kate') 2011
Artemis Theatre Company 2008
Sunday Opera at Fairfield 1998-9
Dartford Percussion Ensemble 1985-7
Imperial College Operatic Society 1984-5
Imperial Singers 1983-5
Mandeville Sinfonietta 1980-2
Trinity College of Music 'Student Singers' Choir 1981-2
Trinity College of Music Acting Class 1980-1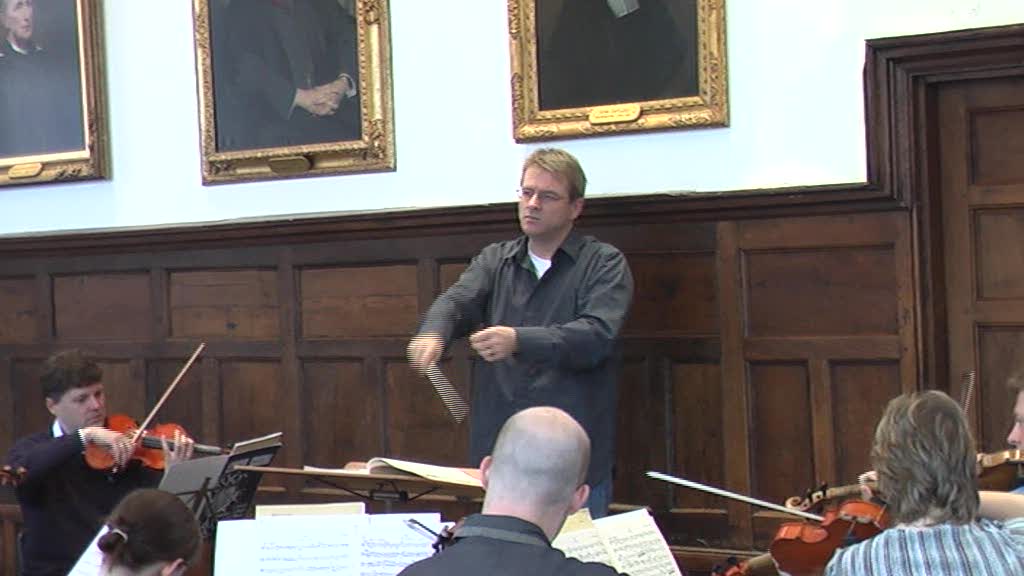 Click here for Conducting Repertoire List
Guest Conducting
Bulgarian State Opera, Burgas
2009
Welwyn Garden City Music Society

              

        

2008

 
Amici Chamber Choir

          

  

                   

             

2008

 
Orchestra of English National Opera

  

         

          

2007

 
Chorus groups from ENO 

                               

       

1995

 
Nuneaton Chamber Orchestra 

     

                   

      

1992

 
Dartford Youth Orchestra 

     

                   

             

1986-7
West Kent Youth Orchestra

  

    

                   

          

1986-7

 
Sevenoaks Concert Band 

                                      

1985-6

 
Bletchley Chamber Orchestra

      

                   

       

1981

 
Trinity Symphony Orchestra

  

    

                   

        

1980-2

 
Trinity Repertoire Orchestra 

     

                   

        

1979-82

 
Trinity College Students Union Orchestra 

     

       

1980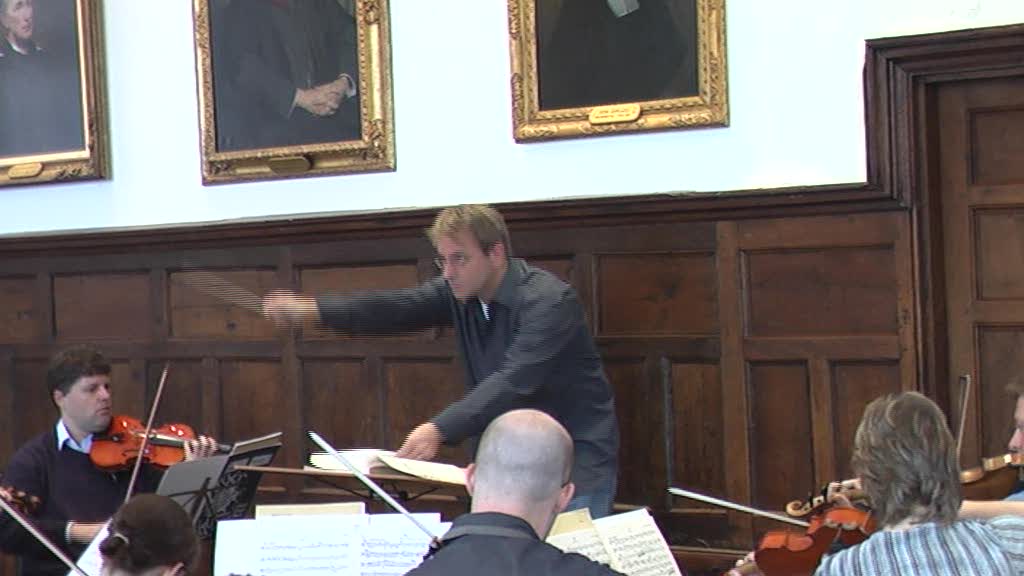 Canford 2007
To view Ric's online profile click here http://my.music-jobs.com/richard.cartmale

COMPOSITION SINGING AND VOCAL THEORY COACHING